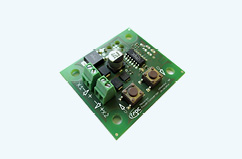 Fan Control
The speed of cooling fans can be controlled. The temperature limits for low and high speed are variable. The frequency for electric fans or for electronically controlled fans is changeable.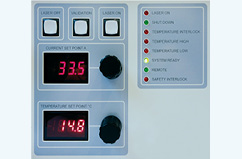 Control Panel
The setpoints for the diode current and for the TEC controller can be adjusted via potentiometer. The actual values and further status indications are displayed.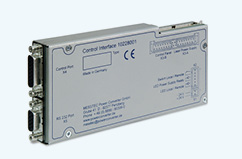 Serial Interface RS 232
The diode driver and the TEC driver of the product lines DT and DTP can be configured, controlled and monitored via PC and serial interface RS 232.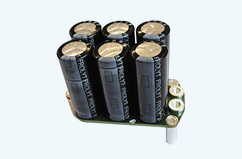 Buffer Capacitor
The buffer capacitor supports the fast laser drivers (modulators) when long supply cables or high diode currents are required.
Further Accessories
Depending on customer demands we manufacture and deliver further accessory components such as:
main power supplies (110V, 230V, 400V)
temperature sensors
heat sink
striplines
19" racks
cables